Both in Africa and Zanzibar, the weather is becoming more and more unpredictable, and this is due mainly to global warming.
Everyone wants to know when it is worth travelling to Zanzibar. The information given here is based on several years of experiences, and some deviations are possible.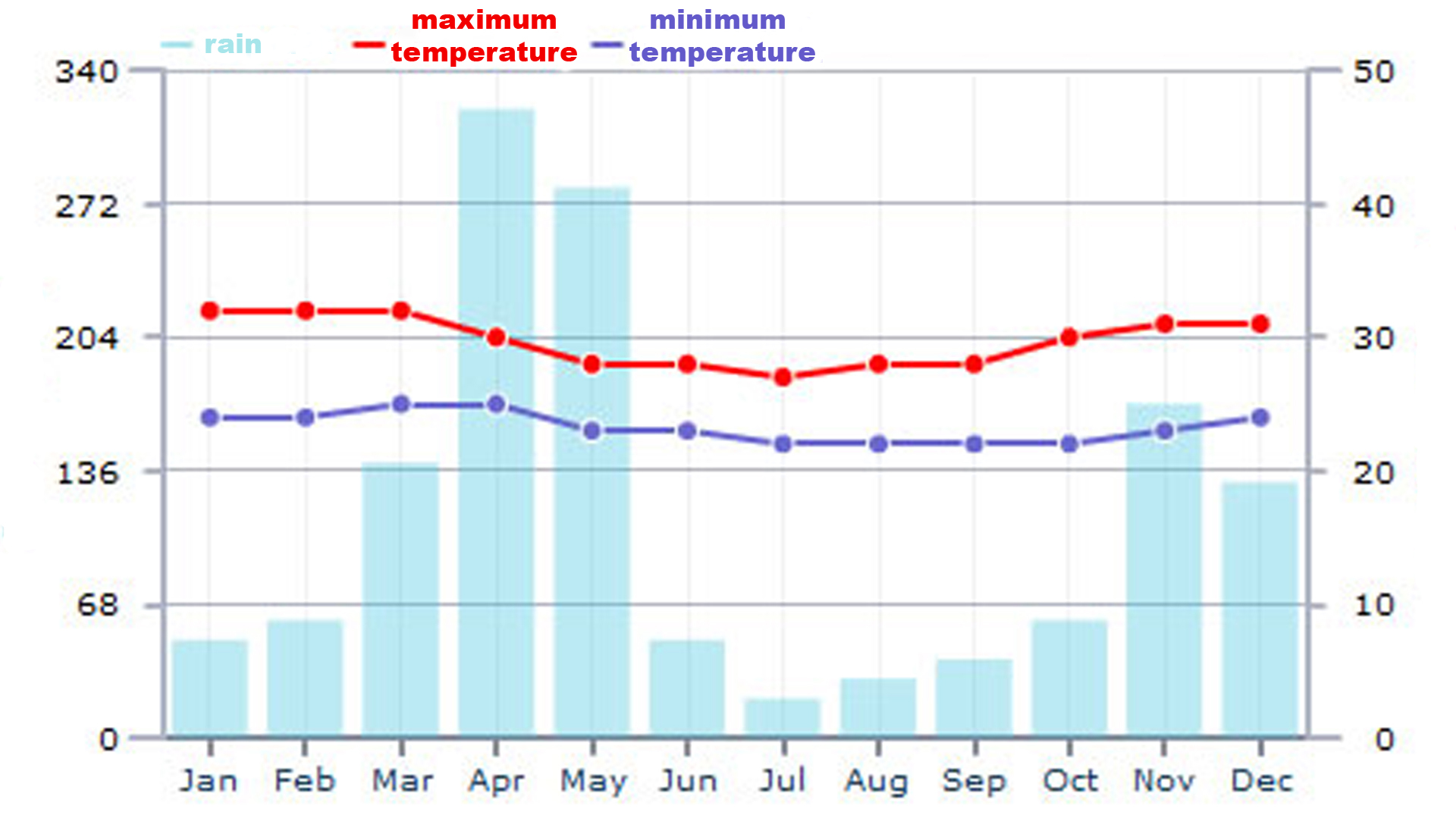 Everyone knows from the school that dry and rainy seasons alternate in two periods in Africa.
 A rainy period lasts from the beginning of April to the mid of June. This really rainy season is the monsoon, and though you can get sunburnt, you can go on excursions,
visit programmes, we do not really recommend it.


For the current meteorological map, click here, and by changing the time line you can see the weather forecast for any day.

Mwaka is the other rainy season lasting for a short period, when it's raining every now and then. It is in November and December. 
Bright sunshine is already guaranteed. The temperature is 30 C degrees. During this period, the humidity is also very high, and therefore the felt temperature is also higher.
There are many tourists in Zanzibar already then. This period is also recommended for anyone.
The short dry season lasts from January to the mid of March. This is the most favourable period mainly for the European tourists, as there is winter. No rain is expected.
The temperature can rise even above 39 C degrees, and the humidity is high.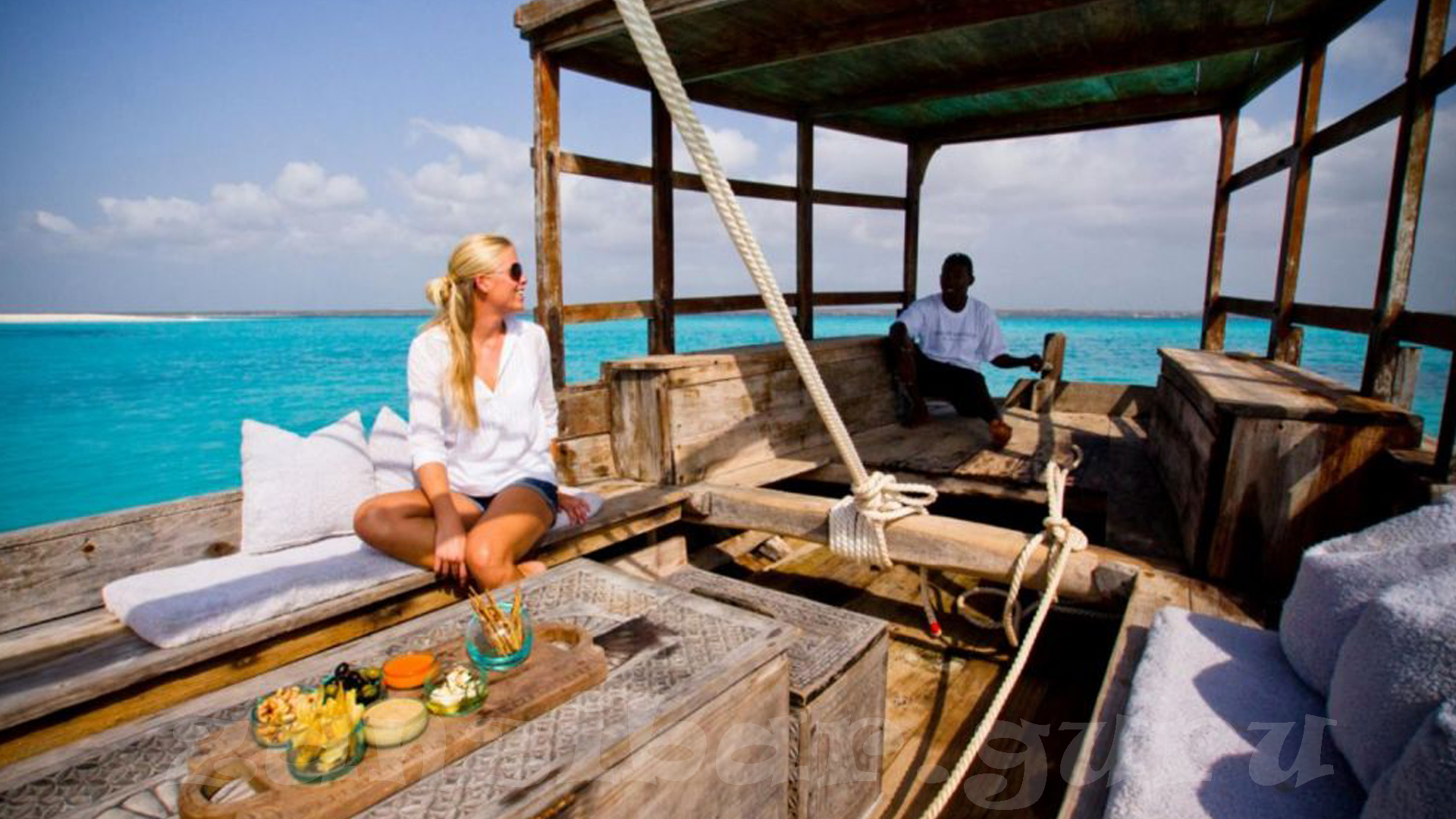 The long dry season lasts from June to the mid of October. You can expect perfect hot weather.
The average temperature is around 25 C degrees (the daily peak temperature may be above 30 C degrees) in this period. The air is dry and breezy.
There are less tourists on the island in this period.
IThis is where you can see when there is good weather on the areas of the Indian Ocean: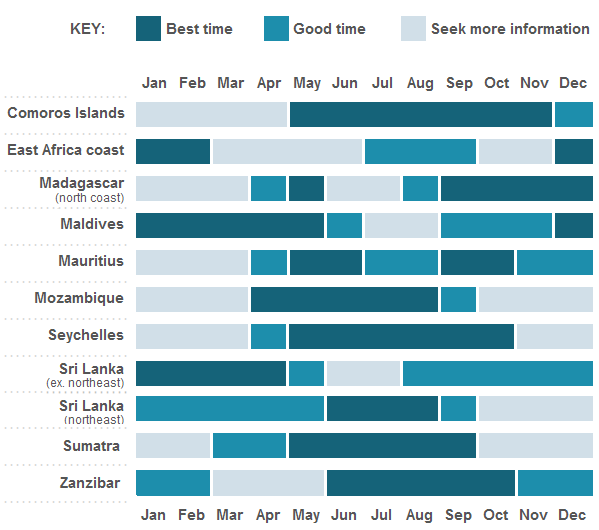 As Zanzibar is at the line of the Equator, the sun rises at ca. 7 a.m. and sets at 7 p.m. every day.